Congratulations! - 10 Years Enemy Territory!
Posted:
Wed May 29, 2013 11:28 am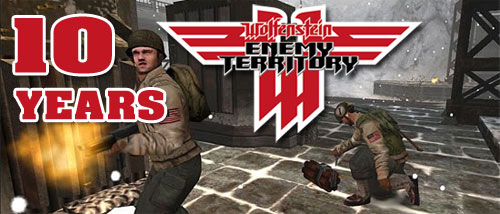 Congratulations! - 10 years Wolfenstein: Enemy Territory! Splash Damage's first game - Wolfenstein: Enemy Territory - was released exactly TEN YEARS ago.
Splash Damage's Wolfenstein: Enemy Territory was born on 29/05/2003. The game was originally planned as a buyable addon for Return to Castle Wolfenstein, but the singleplayer was not ready in time. Thus, the community one of the best free multiplayer first person shooter of all time received, which still has many active players from around the world.
Despite its age, the game Wolfenstein: Enemy Territory is still in the top 10 of the most popular game downloads.
We wish all fanboys and newcomers continue to enjoy, with this "young at heart" teamplay shooter.
Download Enemy Territory:
here
Source:
rtcw4ever
and
wolffiles